For all you guys who write in asking for the ultimate diamond for the one you love, here is a great opportunity. Rappaport has reported that Ritchies Auction house in Toronto will be putting up an amazing 50.24 Carat round brilliant cut diamond. The diamond is a VS1 clarity (amazing for a stone this size) and is expected to sell for at least 10 Million!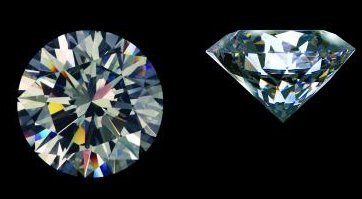 If this is a just a bit too rich for your blood they have many other items up for sale including a 78 carat Fancy Yellow diamond necklace and an 18 carat Fancy Yellow diamond which was appraised at "only" million!
For those of you looking for diamonds at a slightly lower price point check out my Deals section on the right sidebar or browse for yourself at James Allen
See more of what's going up for sale here.