A couple of weeks ago I had the opportunity to visit New York on a vacation. Of course I couldn't miss the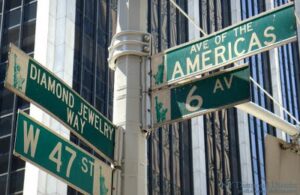 opportunity to do at least some work on the trip and I decided to visit the famed 47th Street Diamond District in NYC and do some window shopping. On more than one occasion I have had readers asking about buying diamonds in the district and I figured it was time for a real survey of the prices and selection so that I can give better answers to my readers. Before I get into the results, let's have a quick refresher on diamond pricing. For more information on this topic see my full page that I have dedicated to this.
Retailers all sell diamonds based on a price called "Rapp". This is named after the Rappaport Diamond Report which on a monthly bases surveys the various merchants in the diamond district and complies a list of average "asking prices". The list is divided by shape, clarity and color and grouped into a size range. For example you will see a listing for 0.5 to 0.99 carat H-SI1 diamonds for $1000. The price given is price per carat in thousands of dollars.  When negotiating for a diamond price you will often hear the price quoted as a "% off Rapp" So, if a diamond should sell for $10,000 according to the Rapp, 10% off would mean a $1,000 discount. While any price off Rapp sounds like a good deal you have to realize that the Rapp list is based off High Asking prices! What this means is that they are averaging the highest prices found in the most expensive place to shop. Never, and I mean never, buy a diamond for Rapp price!
And now the results….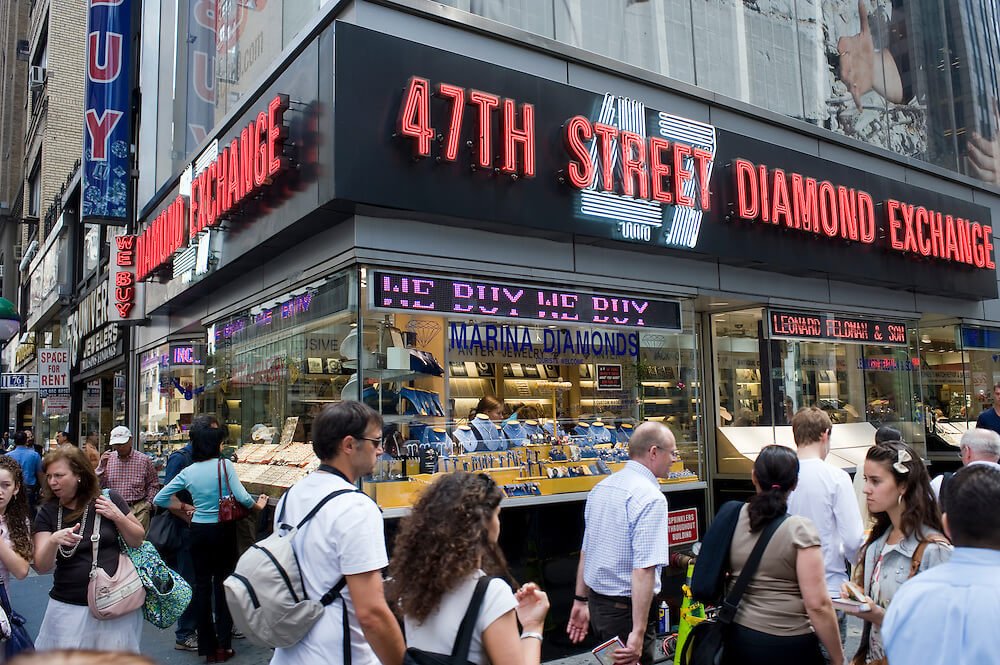 1)      I found that most retailers – not knowing that I was in the industry – offered a  5% to 7% discount off Rapp. This is a lower discount than what is available in most retail stores and much lower then available on line.
2)      I found that over 70% of the stores I went into were offering either uncertified diamonds or stones that carried an EGL (at best) certificate. This is not to say that they didn't have GIA or AGS diamonds in stock but they prefer to try and push the lower quality diamonds first! (read my page on EGL vs. GIA to understand why).
3)      The vendors almost consistently lied about the 4Cs! I can't tell you the number of times I was told that I really need an F or G color diamond or else it would look yellow. This is just not true and on many occasions I called them on this bluff. As for clarity, the starting point was usually a VVS grade – which we all know is overkill and that the best bang for the buck is a clean SI1.
On my next trip in I hope to take some "hidden video" to show you first hand what I am talking about. For now here are my suggestions for anyone in New York – The Diamond District is a great place to visit, but please, don't buy there.