How do you choose the right diamond? How to select and buy a diamond?
There's a lot of technical information out there about how to buy the best diamond (or best diamonds in the case of earrings). This site is a diamond guide, a shortcut , that will help you narrow it down to the most important things you need to know and put it in plain English.
As a very first step I highly recommend you read my Guide to Diamond Pricing for a down to earth understanding of what determines the price of a diamond and insider tips of what to watch out for when choosing a diamond.  This page will take you methodically through the 4Cs:
Color, Cut, Clarity and Carat weight.
The guide will explain also why when it comes to diamonds "better" is not always the right choice. This is the page that your local jeweler doesn't want you to read.
How to buy the best diamonds – Made Simple Today!
I put up this website diamond guide to show you how to make the diamond buying process simple and understandable. This is the information you need to buy the most beautiful and brilliant diamond you can afford, at the right price.
So, sit back, grab a drink and click your way to becoming a diamond expert yourself.
Since we can't cover everything in one page, and not to mix topics so you get lost, I've made it easier so you can understand it in more details, I created a separate post for every detail you need to know about buying a diamond, so to start, check the diamond pricing page I referred you above, and then go check the 4Cs posts as well, then come back here for further details.
Now next, what you need to know is:
Diamonds come in different shapes, we have the Round, Oval, Princess, Radiant, Cushion, Asscher, Emerald, Marquise, Peer & Heart shapes! Yes, diamonds come in 10 shapes (and even more, but these are the most famous), and that's why you need to read this article which explains What Are Diamond Shapes?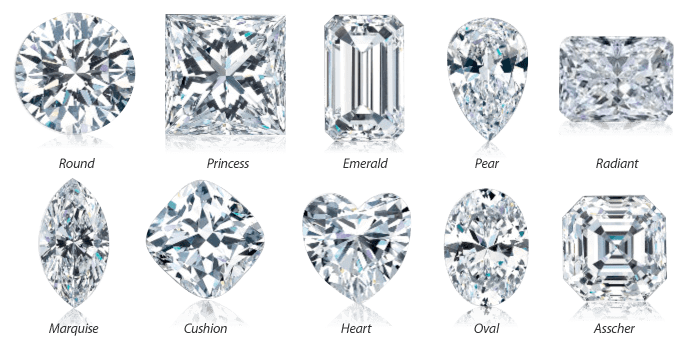 And since Round Diamonds are the most common diamonds out there, check this page that goes into details about Round Diamonds.
Mentioning diamonds shapes, when you put a budget, don't only budget for the diamond! You must also put in mind the setting price, you won't hold the diamond with your hand! You will need to buy a setting with it, and although a lot of people know this, but they think the setting price is so insignificant that they don't count it! Go through this mini-post for some info about this.
Now since you're good with shapes, let's discuss what are Diamonds Certificates & Grading, and maybe you need to know the difference between EGL & GIA certificates, and why EGL diamonds might not be your best option, although they are -generally speaking- cheaper!
One of the most terms that you will see when checking almost any diamond are Polish, Symmetry & Fluorescence . Check these 3 posts for details.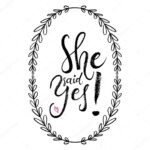 If you're looking for an engagement ring, I highly recommend you to go through this page that tells you -roughly- how much you may want to spend on an engagement ring,
And also check this page that will tell you how to choose an engagement ring,don't get fooled with the myth of (bigger is better), this page will let you teach you the magic to make her say YES!
Also, if you're going to buy a fancy color diamonds and not colorless, please go quickly over this page for some information about fancy colors diamonds.
There is also a page that will also provide you with some details if you thinking of buying a loose diamond, much of the details explained there were mentioned in other pages, but it's grouped in one place here.
I've also made an FAQ section, if you still have a question after reading the above articles, you may find your answer in this Diamonds FAQ Section, if you don't, please contact me and I will be happy to help.
One last question you most probably thought of, from where I should buy diamonds, should I get it online or through a local retailer? This page will give you the answer, and the "Why" of course behind that answer.
I think once you complete reading this diamonds guide with these articles, you can easily make a decision on your next purchase, and if you happen to pass by a local jewelry store, they will indeed know that you're not a novice in diamonds industry 😉
Once you make your decision, feel free to browse James Allen or BlueNile and see the great collections they have! Happy Diamonds Shopping!