The Diamonds.net web site run by Rapaport Diamonds (see my diamond pricing page for more info) released an interesting report summarizing diamond price activity for 2011.  According to the report overall diamond prices (for a 1.00 carat diamond) rose by 19%. A closer look at the data shows that the increase was really in the first half of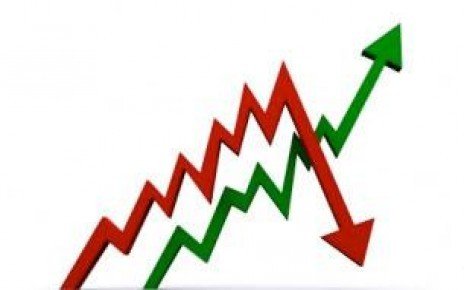 the year and the year where prices rose by a whopping 34% and in fact the second half of the year saw a considerable decline (11%). The report further stresses that there is a lot of uncertainty in diamond prices heading into 2012 as the overall mood toward the economy remains negative.
The truth is that while these reports are interesting to read they have little impact to the day to day buyer. In my experience people buying diamonds are buying on an as needed basis- be it for engagement or other holiday. Most people are not hedging prices and buying diamonds in advance (or postponing a purchase) because of a possible price change one way or the other.
When prices do drop it is generally a great opportunity to buy diamonds online vs. retail. The reason for this is that most online shops such as James Allen or Blue Nile are carrying a "virtual inventory" and are not locked in at a certain price. Retailers on the other hand who purchased diamonds say in March when prices were high have much less leeway to bring prices down now that prices have fallen.
Are you in the market for a diamond? Drop me a line and I will be happy to help you find a great diamond at a great price!