In diamonds industry, a lot of big names arise as the largest online stores specialized in diamonds & gemstones.
And due to how important diamonds & rings are, before you go shopping for the right diamond for that beautiful person, you should acquaint yourself with things to look out for in not just the jewelry, but in the store itself, reputation, quality, customer service, reviews, and even delivery companies sometimes!
Out of hundreds of stores, only a few shine with a high reputation & huge collections. We've came across James Allen in our detailed review, Blue Nile as well is one of the largest diamonds stores ever.
And today's article will be focusing on Whiteflash, an old company that recently made huge upshifts into the big names, a store that's specialized in ideal diamonds & fine jewelry, which prides itself in delivering stunning rings and diamonds ONLY.
Having said that, let's get right to review this company, and they say: First Things First; let's take a look on the company and its history.
Whiteflash Company Overview
Well, Whiteflash didn't just appear from nowhere. Their headquarter is in Houston, and they have been on the jewelry making and delivery scene since the year 2000. Since its inception, the company has steadily risen through the ranks by making the elite quality diamond and engagement rings.
We're talking about diamonds like round hearts and arrows , as well as AGS (American Gem Society) ideal princess cuts.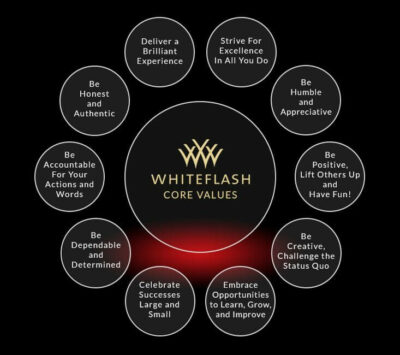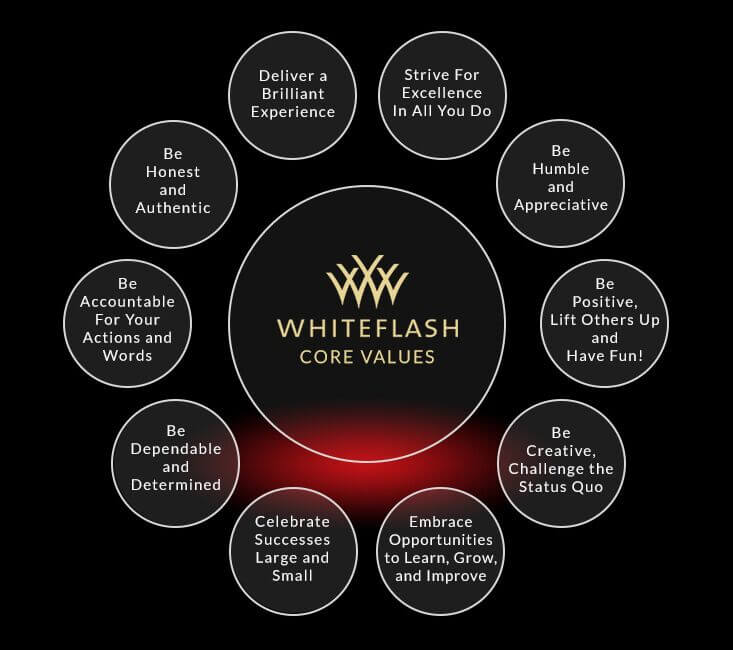 Similar to James Allen & Blue Nile, Whiteflash has a showroom where you can see the diamond yourself, and experience it as a walk-in customer if you are not a big fan of buying diamonds online.
Whiteflash claims to be the only online jewelry store that holds the ISO 9000 TQM (Total Quality Management) Certificate, along with only few in the diamond industry worldwide.
Besides offering jewelry lovers value for their money, Whiteflash has an in-house team comprised of professionally trained diamond and jewelry experts, and all their consultants (and even most of their staff) are certified from the largest diamonds labs, either GIA or AGS.
This makes customers feel at peace knowing that jewelries that would be purchased are produced and certified by industry experts, moreover, the company is a member in the American Gem Society AGS.
Whiteflash Diamonds Collection Review
Unlike other big online retailers like JamesAllen & Blue Nile, Whiteflash DOES have an in-house inventory for Hearts and Arrows Round Ideal Cut and Princess Ideal Cut Diamonds, they claim to have the largest in-house inventory among all other online retailers.
Whiteflash prides itself to be only specialized in excellent & high quality diamonds, they do offer lower grades on their website, but it's not their favorite products, and they just offer it to say "if you want this, we have it, but it's not our specialty", actually people who are looking for lower grades diamonds won't be searching on Whiteflash originally.
All Whiteflash diamonds are conflict-free, and they take this very seriously, it also extends with their social responsibility values, a lot of this are explained in their official disclaimer about their diamonds sourcing page.

As the time of writing this article, Whiteflash holds more than 13700 round diamonds (+32000 for all diamonds shapes), of which +10000 are either ideal or excellent cut! We're talking about 73% of their collection is of high cut quality diamonds!
Moreover, they have +600 diamonds of ideal & excellent cut grade in their current inventory! Impressive, wondering why?
Because these 4 diamonds only (which cost around half a million) are available in-house!

In online businesses, having such huge in-house inventory isn't easy at all! Not all companies can hold millions worth of diamonds in their inventory waiting some millionaires to buy them!
So in terms of diamonds, Whiteflash has a very good collection of high quality & premium cut diamonds to search from.
A store like Whiteflash will not miss a great opportunity to include the finest Designer Jewelry Brands in their collections, and in the same time, these top jewelry designers would never allow their jewelry to be sold by low reputation outlets.

In view of this, Whiteflash is home to lots of jewelries crafted by these top jewelry designers, we're talking about the big names in this industry like Tacori, Simon G, Verragio, A. Jaffe, Ritani, Danhov, Vatche, and others. 
So, when deciding to shop with them, you can be certain that you are getting nothing but the best in value, and that their designer engagement rings are from the best brands. 
As the time of reviewing their collection, they have +450 of engagement rings by these brands, a really great collection to choose from if you (or she) are a big fan of those designers.

Whiteflash Diamonds Imaging – 360 Degree Videos Review
Whiteflash features their diamonds with 360-degree videos (or playable 360-degree images let's say), the video is shot under light so you can clearly see how diamond facets will reflect light, this is a video that shows how the diamond will reflect light:
Click here to see the real video and how it responds in 360.
In addition to the 360 degree videos, Whiteflash also includes real images for the diamond, its ideal-scope, ASET (Angular Spectrum Evaluation Tool), and Hearts shot.
BUT:
Video & images are ONLY available for diamonds in their inventory, most (if not all) their outsourced diamonds don't have images for the diamond, and it's clearly stated on the diamond preview & diamond page, like this: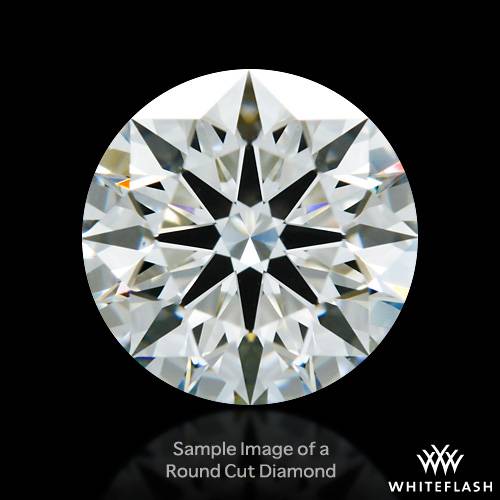 Clearly visible, this is a sample image of a round diamond, and this brings us to buying a diamond without seeing its image, which is not recommended at all, so if you're getting your diamond from Whiteflash, you need to choose only from their inventory (the quality diamonds actually).
Whiteflash Diamond Certification Labs
As being a member of AGS for a long time, most of Whiteflash in-house diamonds are certified by AGS, one the most reputable certification labs for diamonds.
The vast majority of virtual (outsourced) diamonds on Whiteflash is certified by GIA, the best & leading certification lab in the world.
Offering very high-quality diamonds, and being specialized in this niche only, forces Whiteflash to work only the top certification labs worldwide, they don't have any diamond certified by lower quality labs!
Sidenote, mentioning lower quality labs forces us to remind our readers that we recommend that you should NEVER get a diamond with EGL certificate, for a lot of reasons explained in this EGL lab review.
Whiteflash Reputation: Awards & Reviews
Due to their nineteen years of dedication to their craft and their customers, they successfully landed the best award to be ever given by the Better Business Bureau BBB in 2018. We're talking about the 2018 BBB Pinnacle award.
Whiteflash has been a BBB Winner of Distinction for 14 consecutive years since 2004 with A+ rating, a rating that goes side by side with biggest online vendors like JamesAllen & Blue Nile.
As for customers reviews, we can't (and shouldn't) count on testimonials chosen & selected to be listed on any vendor site, for this, we will see reviews for Whiteflash on third-party sites, like Google Listing.
What's the best place you've been on earth? Google the name and see its reviews, even if it was the best place you've seen, most probably it got no more than 4.7 or 4.8, but Whiteflash got something different here: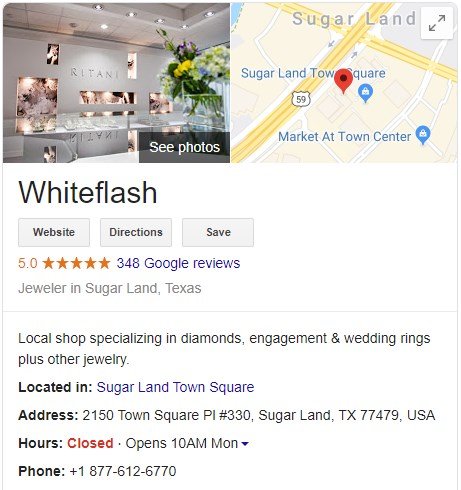 Keeping 5.0 on Google from almost 350 reviewers isn't something easy, it requires a lot of great shopping experience, customer service, variety of options, and many more.
A rating of 4.5 out of +140 reviews on Yelp is also an indication on a high reputable store.
Whiteflash A CUT ABOVE ® Collection Review
If you're a sucker for diamonds and jewelries, then chances are that you know the A CUT ABOVE ® diamond, a fine collection of diamonds that matches a very high standards for the diamond Cut.
A CUT ABOVE ® is an extraordinary gem that perfectly depicts the zenith of diamond cut quality. What's more irresistible about this diamond is that it has the finest fire and sparkle, plus it is solely owned by Whiteflash.

You may already know that big online stores have their own series of such collections, we've seen these in True Hearts™ offered by JamesAllen, as well as Astor by Blue Nile™.

These diamonds takes light performance to the extreme, we've came across different levels of cut grades and how each level responds to light, the excellent (ideal) grade is by far the best cut grade available (And graded by GIA as that), but vendors find that less than 1% of diamonds have a cut that's almost perfect.
These diamonds reflects light in a way better than excellent-graded diamonds, and its pattern are matched as drawn on a drawing software.
Such diamonds are given a name, as we saw above, and Whiteflash introduced this collection A CUT ABOVE ® as the highest & top-quality diamonds in regards to diamond cut.
The heart & arrows of each diamonds can be clearly seen on their magnified images as you can see in this real A CUT ABOVE ® diamond image (click the image to open the diamond page and see more details):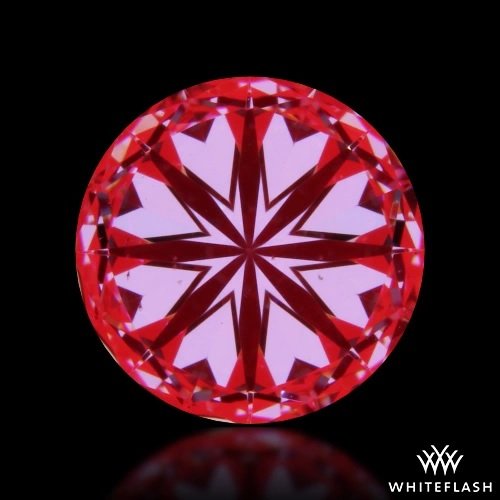 From our point of view, and although "generally speaking" we don't recommend True Hearts™ or Astor by Blue Nile™ if the price doesn't make sense to you, looking at the prices of A CUT ABOVE ® selection and comparing it to excellent cut diamonds with same characteristics, we find the difference in price is reasonable!
One other thing to note here, Whiteflash is DEDICATED to premium & top-quality diamonds, so when they have a separate collection that goes beyond their "regular" premium selections, it will be different, without much price difference.
Even when you're search among very high grades in terms of color for example, like a D color or diamond in the E grade, you will find some great options.
Whiteflash Shopping Experience Review
To be one of the biggest diamonds online stores, you will need to have a very smooth, user-friendly, well-optimized shopping experience.
We at SelectingaDiamond.com are big fans of the shopping experience on JamesAllen website, less interested in Blue Nile's, it's fair to say that Whiteflash is somewhere in between, but more into JamesAllen rather than Blue Nile.
They themed all their websites pages with a black elegant color, and while it might not be convenient for many shoppers, it still gives the website the identity of Elegancy!
Doing a regular search for your diamond will give a lot of filtering options to reach your perfect diamond, you can filter & refine your search based on:
4Cs
Price
Inventory (inhouse or virtual)
Polish
Symmetry
Table Percentage
Depth Percentage
Length-to-Width Ratio
Certification
Fluorescence
And Category
So there is a wide range of filtering options that will let you find your perfect diamond, based on what criteria you have in mind!
As for the diamond page itself, as you see in this screenshot, it lists almost every single detail about the diamond, with no hidden or small font info (clicking the image will take you to its page with even more details)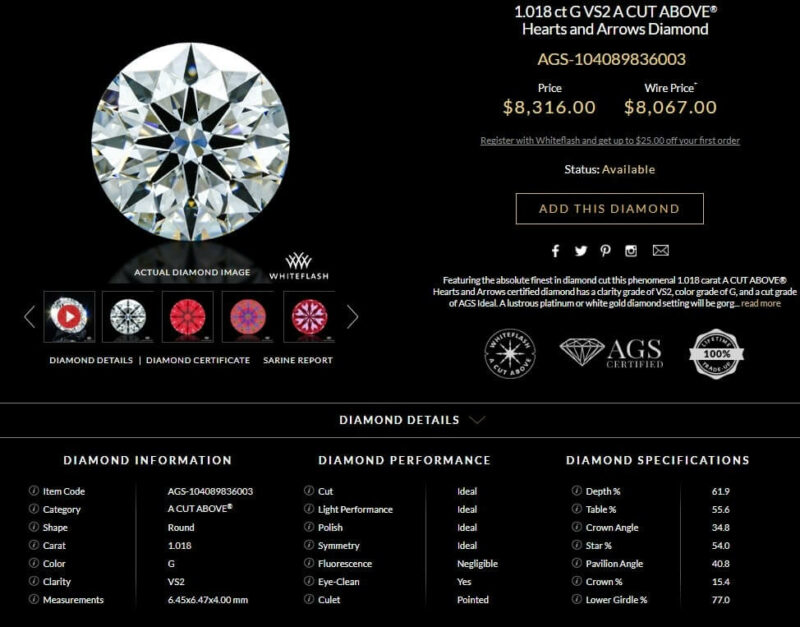 One cool feature on Whiteflash is that when you make your decision about a specific diamond, hovering over "Add this Diamond" will give you four options to select from:
An Engagement Ring
To Shopping Cart
To Compare
To Wishlist
These minor touches give a lot of great user experience on the website, and it allows the user to choose from a lot of options with minimal number of clicks.
The checkout process is fairly easy, especially if you're already registered on the website, as a lot of the fields will already be auto-filled.
To summarize their website shopping experience, we can say that their website was put together by an industry expert. It is aesthetically pleasing, it is easy to navigate, and it saves shoppers from the stress of dealing with multiple tabs.
In essence, the company has a robust e-commerce website, and it has provisions for a secure online purchasing experience.
Whiteflash Customer Service Review

When it comes to buying anything, you don't only count on the product itself, the customer service either before or after purchase is essential for any shopper, and shouldn't let it go without checking the vendor customer service reputation.
Whiteflash has proven a great service for their customers, if you recall the 5 stars review on their Google page, a lot of the reviewers were particularly mentioning the service they got when they were dealing with Whiteflash.
Another thing is how many channels are available for support, Whiteflash allows phone call support (Toll-free & from outside USA), email support, and live chat (don't tell them, but we've tried nudging their chat support at many times of the day to see if they are really available or the chat is just sitting there as a decoration, and they were online all the time!)
You can also just send them your inquiry or request through a form page on their website, and they will get back to you after it (we tried it as well)!
Whiteflash Payment Options
Whiteflash customers aren't only in the US, because they have free FEDEX shipping worldwide, the following payment methods are accepted by Whiteflash depending on location:
1- Customers of USA & Canada: Visa, MasterCard, American Express, Discover, PayPal and Bank Wire Transfer are all accepted.
2- Customers out of USA & Canada: ONLY Wire Transfer is accepted.
3- Credit Cards issued in the UK, Australia, New Zealand, and Singapore can be accepted in some cases, and you need to check with them if you have a card from those countries.
It's worth to mention that paying through Wire Transfer gives you 3% discount.
Whiteflash Financing Options Review
If you're a big out cash and needs to get your engagement ring in installments, our first recommendation is always NOT to start your engagement & marriage life in debt, your partner "should" understand this and you can easily find rings with affordable budgets that fits most people.
If you still need financing with Whiteflash, they have this option with Affirm, you will need to have an account with Affirm, and it's recommended to pre-qualify in advance so you know all details about your payments before it's a bit late.
The installments can be split into 3, 6, and 12 months, with rate starting at 10% APR (it goes up to 30%, that's why you need to check in advance).
Whiteflash Return Policy Review
Whiteflash has three policies here:
1- If the diamond is from their inhouse selection, you are entitled to 30 days money-back guarantee, and no questions asked.
2- If the diamond is from their virtual inventory, you have 10 days to return it, hassle-free.
3- Jewelry that is custom made or altered from original specifications (other than normal sizing) are not returnable.
Other Factors That Put Whiteflash Ahead of Competition
Trade up
Whiteflash offers a 100% lifetime trade-up benefit for their inhouse collection of A CUT ABOVE®, Expert Selection, and Premium Select categories ONLY.
The cool thing about this offer is that you don't need to upgrade your diamond, or buy a diamond with double the price of your traded one (like Blue Nile or JamesAllen), they make it a very easy and smooth process without any complications, just send them the diamond, and you can get any other diamond for the same exact price or higher.

You will need to notice that this offer is only valid for inhouse diamonds and not their virtual selection (outsourced diamonds).
Getting into your 5th or 10th wedding anniversary might be great opportunities to benefit from this offer as tastes change and hopefully buying power increases.
Free Worldwide Shipping
This is very common among the biggest online stores, and Whiteflash is part of that, they provide FEDEX free worldwide shipping for all orders, without minimum amounts.
Although it's called "Worldwide", but in Logistics, there are some constraints for specific countries, you can find the countries that they currently ship to here.
Loose Diamonds and Engagement Rings Packaging
Being a leader in premium quality diamonds, Whiteflash really masters packaging, they offer different packaging styles based on the purchased items, so for a regular engagement ring, you will get a package like this one: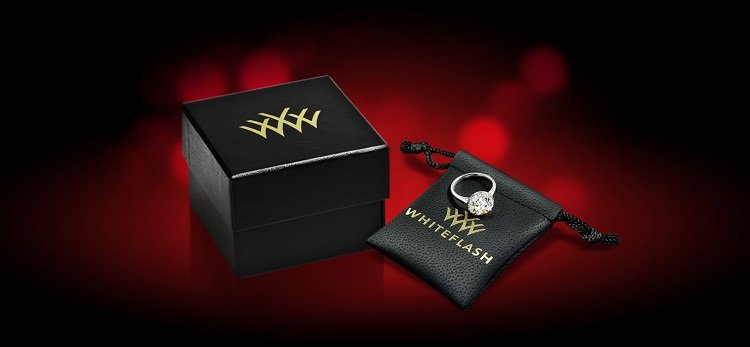 For loose diamonds, they offer a simpler package, like this:

And finally, for jeweler pieces like Earrings, this is their packaging option for it: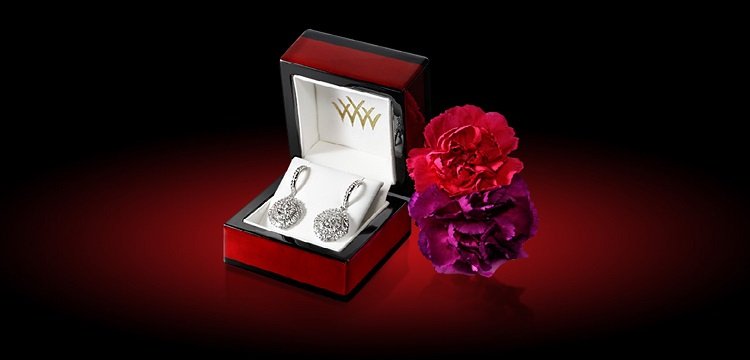 Professional Engraving
They don't offer it for free, it will cost you around $39 in most cases, you can request your ring to be engraved professionally by them, without the need to take the ring to a local shop, here are two samples of their engraving work: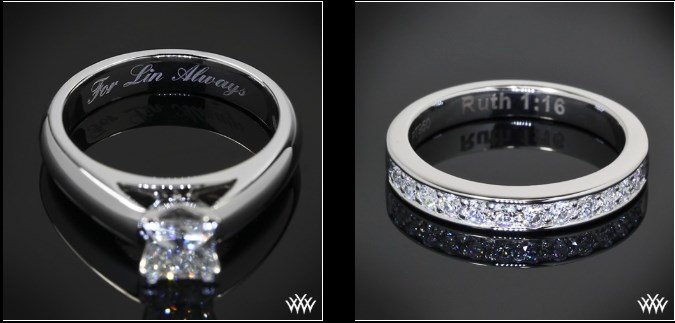 3 Years Ultimate Care Plan
Whiteflash offers a service that covers a lot of what might happen to your diamond or ring, the 3-year Ultimate Care Plan is a paid contract service with varying prices depending on the total cost of purchase, but it's generally somewhere between 2.5% and 4% of the jewelry price.
The plan covers a lot of things, which includes:
1- Restoration services required as a result of breakage due to faulty workmanship OR as a result of damage due to normal wear.
2- Refinishing and polishing; rhodium plating white gold, chain soldering.
3- Replacement of cracked or chipped stones (including center stones).
4- Loss of diamonds or gemstones due to a defective setting.
5- Ring soldering to another ring.
6- Ring re-sizing. (subject to 60 day wait period beginning on Your Plan purchase date)..
7- Shipping (both ways) for covered services.
Click the image to visit to the plan page, which has full details about this offer.
One Year Buy-Back Guarantee
If you bought a diamond (of their own collection, not an outsourced one), and the free return period had already passed, you still have an option to sell them back your diamond, and they will take it for 70% of the price you bought it with.
While it might not sound like a win-win deal, but the truth is that a lot of people change their minds after some time, taste change, people opinions influence (who cares?!), or maybe a new style just released, this offer might be a good rescue plan.
Valid for one year from the date of purchase, which means 11 months after the free return policy, and remember, it's ONLY for their own diamonds selection.
Whiteflash Review Summary: Pros and Cons
To summarize all what we've discussed above, here are their pros & cons from our point of view:
Pros:
1- Whiteflash is for elite customers, who are on good budgets and looking for quality diamonds!
2- Whiteflash has a huge inhouse inventory from premium diamonds to select from.
3- The online shopping experience on their website is excellent, a lot of options and straight-forward searching process.
4- Whiteflash deals with only GIA & AGS diamonds, so it's a peace of mind for customers that they are getting diamonds certified by top rated certification labs.
5- A CUT ABOVE® Diamonds selection is the highest & finest cut available at Whiteflash, their prices are reasonable compared to excellent cut diamonds.
6- They offers 360-degree videos & images for their inventory.
7- Their lifetime trade up policy is an excellent offer, might come very handy later on the days.
8- Customer services at Whiteflash is beyond excellent, their online reviews say a lot about this in particular.
9- Whiteflash return policy is fair and convenient.
10- Website mobile-experience is excellent, all details are displayed properly.
11- Diamonds & Jewelry packaging is superior.
Cons: 
1- They don't provide images for their outsourced diamonds (our recommendation goes with NO here).
2- They are mainly focused on premium diamonds, so if you're looking for average diamonds, Whiteflash is not the best place to look for.
3- For customers out of US, payment options are limited.
4- Financing options are a bit limited as well, with relatively high APR.
Final Word on Whiteflash Review
So, as a very short summary of Whiteflash, we can say:
If you are looking for premium diamonds with superior cut and all 4Cs, Whiteflash is your best place to shop from.
If you want to see more options & great diamonds (that also shine and have great sparkle), you can find your perfect diamond somewhere else, maybe at James Allen?
Still not sure where to buy your diamond?
We always recommend shopping diamonds online and created a Full guide to shop diamonds like a Pro.
Among online retailers, here are our favorite stores (click their logo to visit store):
1) James Allen: Our favorite online store, best diamond imaging technology available today, comes with the largest collection with more than half a million loose diamonds.

2) Blue Nile: Widest collection of loose diamonds of all sizes, great imaging technology for most of their inventory (hundreds of thousands of diamonds), great customer support.

3) Whiteflash: Home Of A CUT ABOVE® Super Ideal Diamonds, they stand out from the crowd by offering premium diamonds cuts, tailored to those who love the details, at great prices too.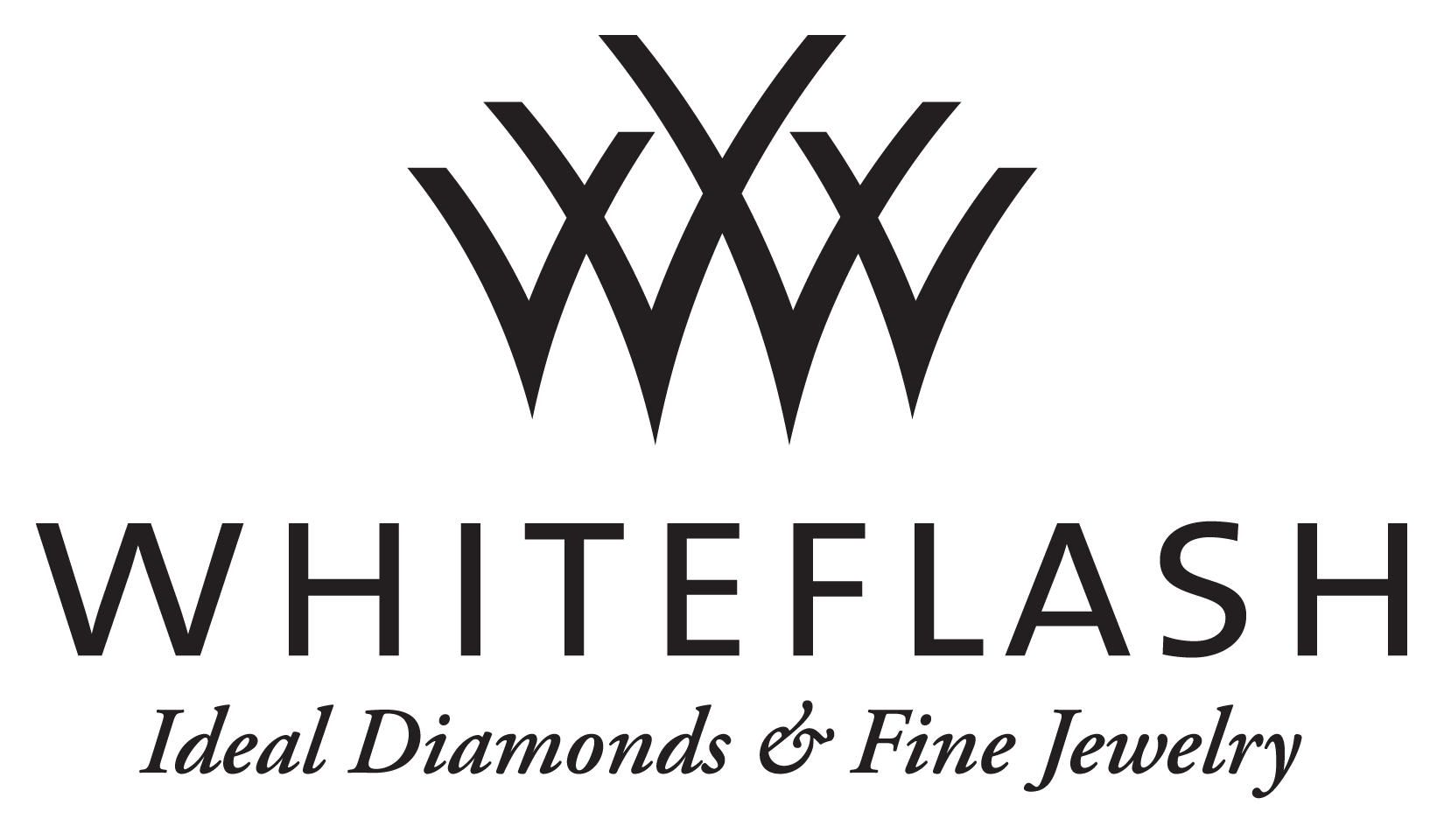 Christopher Morgan is a talented wordsmith with a passion for diamonds and a flair for storytelling. With a unique perspective on the industry, Christopher brings a fresh voice and captivating narratives to his writing.
Having been captivated by the brilliance of diamonds from an early age, Christopher immersed himself in the world of gemstones. His extensive research and experience have given him a deep understanding of the diamond industry, from mining and cutting to the cultural significance of these precious gems.
Christopher's engaging writing style and ability to blend technical knowledge with artistic expression make his articles a delight to read. Through his work, he aims to inspire readers and ignite their curiosity about the fascinating world of diamonds.