JamesAllen recently announced that they will price-match any diamond you find online to a diamond from their inventory, but how diamonds price match works? Is it that easy?
When it comes to diamonds, having two identical diamonds is almost impossible, it's not like a hotel room that Booking or Expedia will price-match it if you found it at a lower price somewhere.
Every diamond is different, either in its 4Cs, Fluorescence, Symmetry, polish, table, depth, and an endless list of characteristics that makes every single diamond is different from another.
Read: Is Diamond Fluorescence Good or Bad?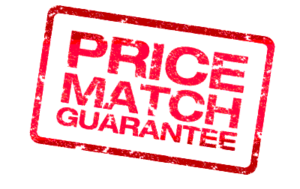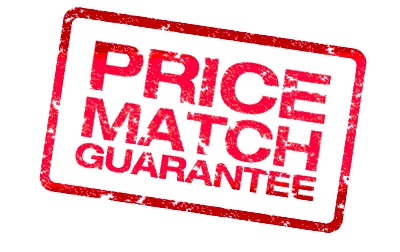 In the diamonds industry, most online vendors prefer to stay away of offering a Price Match Guarantee for a lot of reasons, and what we already said is one of them, how you can convince a customer who has zero knowledge in diamonds industry about differences between two diamonds.
However, a few big names in the industry, like Blue Nile, Ritani & Adiamor do offer Price Match Guarantee for their selections of diamonds, and recently (March 2019), the biggest diamonds online vendor James Allen joined the club!
Read: Blue Nile Review – All You Need to Know Before you Buy!
This article will cover the offer rules that James Allen made to determine a diamond eligibility for this offer, and we will also cover what's under the hood: The Terms & Conditions that James Allen has put to make a diamond eligible for a Price Match Guarantee.
General Rules to Diamond Price Match @ James Allen
1. Identical to the competitor's diamond:
James Allen requests that ALL diamonds characteristics must be identical, for example and not limited to: Cut, Carat, Clarity, Color (by the way, the whole offer applies to colorless loose diamonds only, fancy colors diamonds aren't included), table & depth, symmetry, etc.
While this condition is considered a rule-of-thumb for any such offer, it's not as easy as it appears to be. Diamonds has a lot of characteristics, not limited to what we mention here, so in many cases, you will find it hard to match a diamond to another from all aspects.

2. Available for Immediate Purchase:
Whether a diamond is listed on a website like Blue Nile, or in a retail shops, it needs to be available for immediate purchase, an expired offer, or a coming-soon offer will not be eligible.
This shouldn't be an issue, you just to send them a link, or a photo for a publicly available price for that diamond, and that's it.
3. Recent GIA Report Available:
James Allen will NOT accept any other diamonds lab certificate, GIA certificate must be present, and recent (issued within the last year) in order for a certificate to be eligible for this offer.
If you have a diamond with identical EVERYTHING but it has an EGL, IGI, or even AGS certificate, you won't get this offer, GIA is known to be the most strict diamond lab, and that's why.
Now let's dig a little deeper and see some of the covered rules under James Allen Price Match Guarantee Terms & Conditions…
Offer Terms & Conditions 
As in every single websites you ever used, there are some terms & conditions that most people don't pay attention to, and for James Allen, they also have theirs.
James Allen listed 21 terms (technically 19) for any diamond to be eligible for a price match, we won't go over all of them, but we will highlight the most important ones:
1. The offer applies to loose diamonds only, not any other product they sell (rings, gemstone, fine jewelry, fancy color diamond, etc…).
2. You can't get this offer if you already purchased the diamond, if you did, you still have the option to return it under their 30 days free return policy.
3. TrueHearts aren't included, and since TrueHearts is JamesAllen trademark, they mean you can't compare it to Astor from BlueNile for example.
4. The competing price shouldn't be included with a gift, promotional offer, or a rebate, they even will include shipping & handling fees if applicable to the final comparable price.
5. Offer should not be limited in time or quantity.
6. Only one diamond per customer is eligible for the Diamond Price Match Guarantee.
7. If they approve the price and matched it for you, you only have 48 hours to claim it.
These are some of the most notable T&Cs of the offer, we encourage everyone to read the full terms here.
If you have any questions, please feel free to contact us directly and we will respond within 48 hours max.