Ever walked into a clothing store and bought a piece, then found it on another store for lower price? This happens "to some extent" in diamonds as well, but it's not as easily as it might appear.
Is it not just "Find it lower anywhere and we'll price match"? I doubt! And this review will tell you how & why.
Blue Nile has their Price Match Guarantee program since a couple of years, and James Allen didn't wait so long to follow this, so earlier 2019, they started their Price Match Guarantee program as well.
Ironically, James Allen almost "copied" the same terms & conditions for their program from Blue Nile's one, to the level that we will not compare their programs here, all terms listed & explained in this post are applicable on both programs.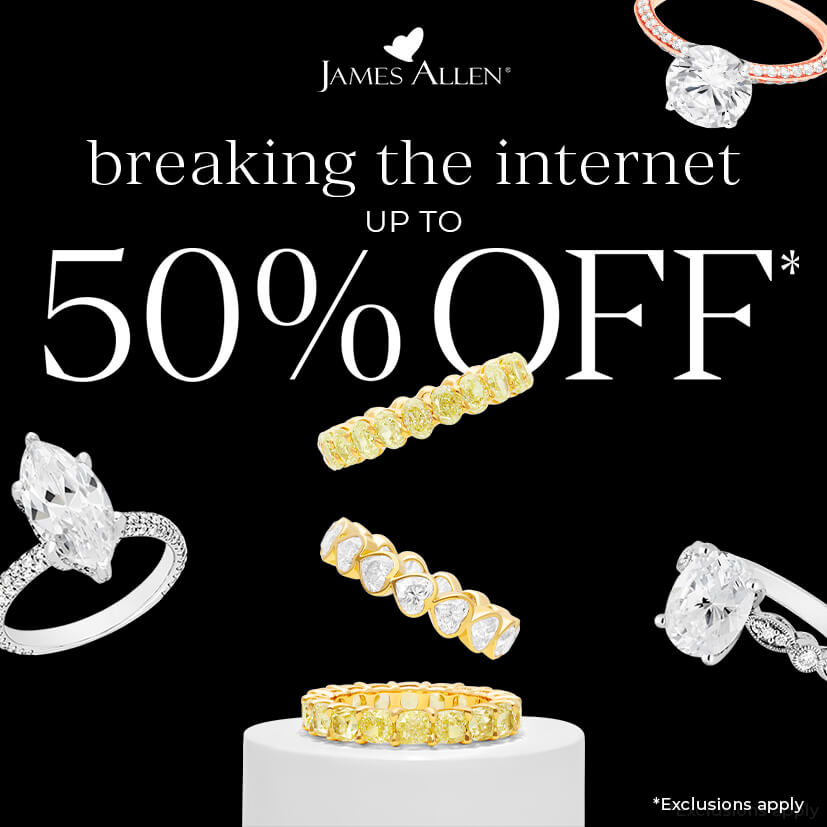 So, Blue Nile & James Allen guarantee that they will price-match any diamond you find online to a diamond from their inventory, but how diamonds price match works? Is it that easy?
When it comes to diamonds, diamonds are unique, and having two identical diamonds is impossible, it's not like a hotel room that Booking or Expedia will price-match it if you found it at a lower price somewhere.
Why Most Online Stores Refrain from Offering Price Match Guarantee?
Every diamond is different, either in its 4Cs, Symmetry, Fluorescence, Polish, Table & Depth, and an endless list of characteristics that make every single diamond different from another.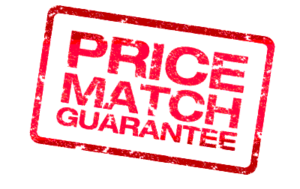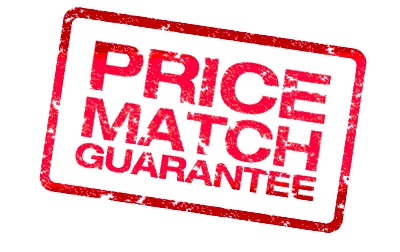 In the diamonds industry, most online vendors prefer to stay away of offering a Price Match Guarantee for a lot of reasons, and what we already said is one of them.
Some people have actually contacted Blue Nile requesting to price match diamonds that are identical to the ones they want on Blue Nile, and when Blue Nile checked the "matching" diamond, these diamonds didn't even match the 4Cs: Carat, Cut, Clarity, and Color!
In such cases, how would you can convince a customer who isn't educated enough about diamonds industry about differences between two diamonds?
However, a few big names in the industry, like Blue Nile, Ritani & Adiamor do offer Price Match Guarantee for their selections of diamonds, and recently (March 2019), the biggest diamonds online vendor James Allen joined the club!
Between all these vendors, we will focus on this post on the offer provided by James Allen & Blue Nile only since they have "almost" same terms & conditions in their programs.
We will cover the offer rules that James Allen & Blue Nile have made to determine a diamond eligibility for this offer, and we will also cover what's under the hood: The Terms & Conditions that they've put to make a diamond eligible for a Price Match Guarantee.
Read: Blue Nile Review – All You Need to Know BEFORE you Buy!
General Rules to Diamond Price Match: James Allen & Blue Nile
1. Identical to the competitor's diamond:
James Allen & Blue Nile request that ALL diamonds characteristics must be identical, for example and not limited to: Cut, Carat, Clarity, Color (by the way, the whole offer applies to colorless loose diamonds only, fancy colors diamonds aren't included), table & depth, symmetry, etc.
While this condition is considered a rule-of-thumb for any such offer, it's not as easy as it appears to be. Diamonds has a lot of characteristics, not limited to what we mention here, so in many cases, you will find it hard to match a diamond to another from all aspects.

2. Available for Immediate Purchase:
Whether a diamond is listed on a website or in a retail shops, it needs to be available for immediate purchase, an expired offer, or a coming-soon offer will not be eligible.
This shouldn't be an issue, you just to send them a link, or a photo for a publicly available price for that diamond, and that's it.
3. Recent GIA Report Available:
Both stores will NOT accept any other diamonds lab certificate, GIA certificate must be present, and recent (issued within the last year for JA, 2 years for BN) in order for a certificate to be accepted for this offer.
If you have a diamond with identical EVERYTHING but it has an EGL, IGI, or even AGS certificate, you won't get this offer, the reason behind this strict term is that GIA reputation across all diamonds grading labs is on the top.
Now let's dig a little deeper and see some of the covered rules under the hood, what other terms are their so you can get this offer.
Price Match Guarantee: Full Terms & Conditions 
As in every single websites you ever used, there are some terms & conditions that most people don't pay attention to, and this is the same for James Allen & Blue Nile, the 3 general terms mentioned above are just for guidance, but there is a lot more.
James Allen & Blue Nile listed 21 & 24 terms (respectively) for any diamond to be eligible for a price match, we won't go over all of them, but we will highlight the most important ones:
1. The offer applies to loose diamonds only, not any other product they sell (rings, gemstone, fine jewelry, fancy color diamond, etc…).
2. You can't get this offer if you already purchased the diamond, if you did, you still have the option to return it under their 30 days free return policy.
3. True Hearts™ & Astor by Blue Nile™ aren't included, and since both collections are trademarks, this mean that you can't compare diamonds to premium collection from another vendor.
4. The competing price shouldn't be included with a gift, promotional offer, or a rebate, they even will include shipping & handling fees if applicable to the final comparable price.
5. Offer should not be limited in time or quantity.
6. Only one diamond per customer is eligible for the Diamond Price Match Guarantee.
7. If they approve the price and matched it for you, you only have 48 hours to claim it.
8. They have the full right to do their own comparison between the two diamonds, and based on their sole opinion, they will decide if the other diamond is applicable.
9. They reserve the right to: (1) deny requests, (2) modify these terms at any time, and (3) terminate the Diamond Price Guarantee at any time.
These are some of the most notable T&Cs of the offer, we encourage everyone to read the full terms for James Allen Price Match Program, and do the same if you're getting your diamond from Blue Nile.
Summary: Are these Program Worth it?
Before we answer, it will be unfair not to say that both stores (Blue Nile & James Allen) have the best prices for loose diamonds on the internet, and their prices aren't anywhere close from a walk-in jewelry store, so in most cases, you're getting a very good offer on that particular diamond you want.
If both stores are offering very competitive prices, then which stores they are referring to with these programs?
It's simple, to each other!
James Allen will match your diamond if you found a similar one on Blue Nile, and Blue Nile will do the same as well for diamonds on James Allen, so don't expect having lower prices anywhere else.
Is it worth it?
In most cases no, the terms they have in their programs are so hard to fulfil, because at the end of the day, these are diamonds!
Our advice is to shop from either stores with a peace of mind that you're getting the best price on the web, and if you have any doubt about a particular diamond, please drop us a note through the form, and we will gladly help you.