You made a decision, and you want to be with her, but you're not yet ready to get into engagement now! Here comes the promise ring, telling her that you want to be with her, but not ready for some reason (financially, education, etc…).
You usually won't see special collections for promise rings on major online diamond stores like James Allen or Blue Nile, that's because promise rings are considered very similar to engagement rings, but much simpler (and cheaper).
Promise rings would always remain a special bunch to humans all over and many a time people have gotten less than the best when they tried to purchase promise rings. The question of how to safely buy the best kind of promise rings is pertinent and this post addresses every issue related to Promise Rings. 
Why a Promise Ring? A Little History
The concept of the Promise ring is an ancient concept that was first produced during the second century born out of a legal clause that required intended couples to go through a waiting period after the marriage intentions were made known, allowing ample time to plan the marriage rites in the Roman empire.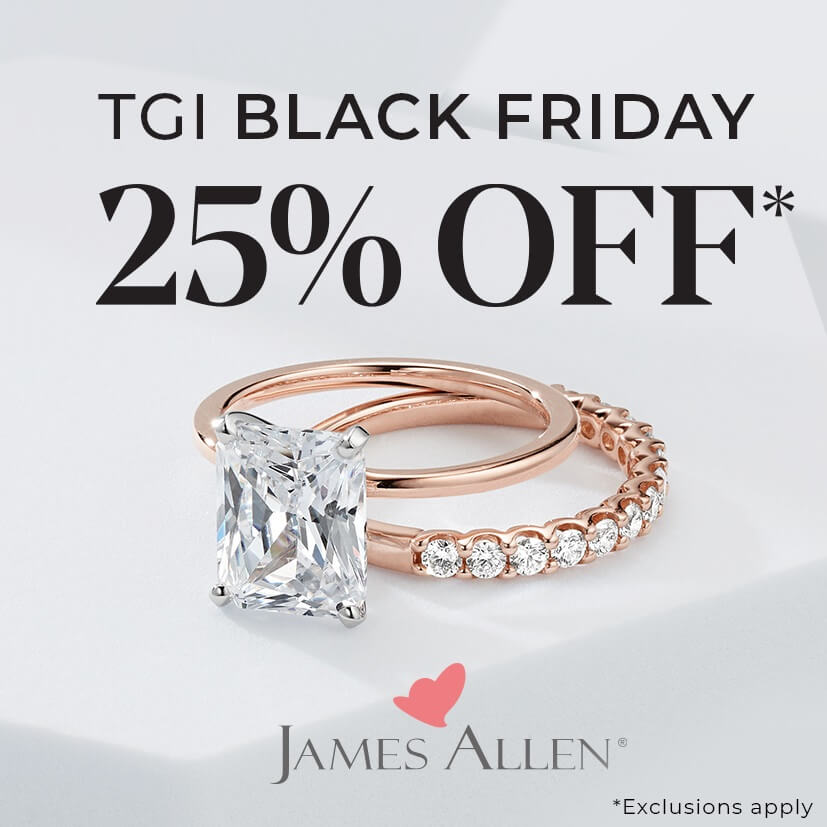 Promise rings came in the form of Posy rings up until the 17th century; these kinds of rings had a unique feature of engraved poetry professing love and affection to whom the rings were offered.
Then came the reign Acrostic rings which took center stage in the Victorian and then Georgian eras; the acrostic rings came with spelled out words rather than poetic lines designed along with the specific gemstone that each ring bore.
As we see now, however, Promise rings in themselves void of special designs, ornamentation or having special lyrical engravings are used as a representation of 'love'.
Love in all its forms and expressions, especially as a sign of commitment between two individuals who hope to share forever as one, this idea seems very much in line with the concept of betrothal in ancient times; a concept of seriousness and commitment.
Promise rings could very much work as pre-engagement rings, both are presented to indicate the commitment of marriage.
Read: Our Full Guide on How To Select & Buy Your Engagement Ring
Reasons To Buy a Promise Ring
In most recent times, we have promise rings made out of all kinds of materials, including plain gold, rose gold, bronze and silver bands designed beautiful using all types of gemstones; diamonds, emeralds, sapphires, and many more. Promise rings symbolize loyalty, commitment, and swearing too. 
Unlike in past times when they were presented only to human spouses and used when one was betrothed to another, promise rings are being used to show commitment to causes like veganism, chastity, world peace, recycling, and green earth, even in some cases platonic but long-termed relationships between friends.
Another factor that has greatly affected the popularity of promise rings is its use by celebrities all over the world as a show of solidarity and commitment to diverse causes.
Promise rings essentially are a show of love between couples or intending partners, it shows and represents how deeply each party feels for and about the other party. Couples present these rings to the objects of their affection at different times; birthdays, anniversaries, in memory of the first day they met, etc.
The style of each ring is decided upon by the couples and their preferences, one could choose to opt for an ornamented diamond ring, a yellow gold band laced with gemstones or simple silver bands with engravings of pet names, a sterling band or Claddagh rings.
Promise rings, however, less conspicuous than regular engagement band. The uniqueness of each ring makes the concept of promise rings even more endearing. 
Best Places to Buy Promise Rings
Now, here is the big caveat when it comes to the purchase of promise rings, considering how important they are but yet how commonly we come across low-quality versions of promise rings, it becomes quite necessary to make purchases strictly from known and reputable brands or vendors. 
We would list out three of the most reputable brands and sellers of promise rings that we've come across over the years but please bear in mind that these vendors may not offer cheap products because they aim for durability just as much as style. What good is a promise of forever if it doesn't even last more than a few months? 
Here are the best options for you to choose from when getting a promise ring:
1- Blue Nile: One of the largest online store for diamonds, you can find tens of diamonds for your budget and within your preferred selection of 4Cs and other diamonds factors.

Read: Blue Nile Full Review
2-  James Allen: Our all-time favourite website for diamonds shopping, they are also the top player (in terms of inventory) in this field, just make your diamond & ring characteristics, and head directly there to get yours.

Read: JamesAllen Full Review
3- Whiteflash: If you're looking for a premium and top quality diamond & ring, and even packaging, look no further, Whiteflash comes best here in terms of premium selections, with reasonable prices when you compare it to Tiffany & Co. for example.
Read: Whiteflash Full Review
Who Should Wear the Promise Ring? Are There Any Rules Involved?
In our opinion and according to findings from our research, we've come to an affirmative conclusion that promise rings are for all parties involved. Remember that a distinction has been made between promise and engagement rings, this distinction also extends to who wears these rings.
We find it particularly romantic when couples purchase matching promise rings because it is a promise from one to another; the groom-to-be promises himself to his bride-to-be and vice versa.
Another distinctive feature is that the promise ring is not expected to be worn on any one particular finger or hand. Also, the absence of rules extends to the exact time, place or occasion during which a promise ring is presented.
Couples may choose when to present the promise ring, who does the presentation it if it is done jointly, whether or not to wear the rings on the fingers or to attach them to other body ornaments such as neckpieces or lockets.
What Promise Rings Best Suit Couples?
The flexibility of design choice is a big bonus for the promise ring ideology, couples are entirely in control of what they decide the rings should look like.
Now, we understand that with these flexibility comes the challenge of making a choice, to help you, we put together interesting promise ring choices of high-quality design and make to help reduce the pressure:
Diamond Promise Rings: Diamonds are not only a girl's best friend but they are a timeless classy piece when promise rings are made out of them. From shape-themed designs to generous clusters and nature themes, Diamonds are forever precious
Gemstone Promise Rings: If you prefer a colorful promise rings, then a gemstone ring is just the right option, it adds glamour and vibrancy to your rings. Take a pick from the wide range of precious stones, including rubies and sapphires.
Non-Gemstone Promise Rings: If you, however, prefer promise rings without diamonds or gemstones, there are engraved promise rings like the acoustic promise rings with promises of love and eternal affection that can be customized for couples.
Also, simple promise rings crafted from white gold, silver or sterling materials are also a great choice if you or the other half are a fan of simple stuff.
Conclusively, we remind you that promise rings do not represent sexual abstinence in a relationship, purity rings do this as they show a commitment to abstinence until couples exchange vows at the altar. In the same vein, engagement rings differ from promise rings.