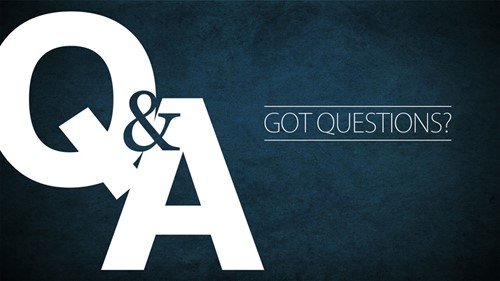 Randy,
I would like to ask about James Allen TrueHearts Diamonds, but before I forget, I want to thank you for your amazing site and service. I am totally in the dark about diamonds so coming across the information you have here has been invaluable.
I have been looking at some of the diamonds on James Allen and have settled on 3 I really like. One of the 3 has a cut of True Hearts but I can't find any reference to this on the GIA cert. If I do purchase a True Hearts cut diamond do I still need to pay as much detail to the diamond color and clarity? Is it worth the extra money?
Thanks again for all your help!
Answer:
Thanks for the compliment and I am really happy you found the site helpful in your diamond buying process!
TrueHeartsTM is a James Allen trademark term used to describe diamonds that are cut to a strict set of Ideal proportions. When viewed using a special viewer (called a Firescope) a pattern of well formed hearts and arrows appear on the diamond table.  The cut has becoming popular since the mid 1990's and has become a heavy marketing tool of the industry as less then 1% of diamonds "earn" the distinction of being called Hearts and Arrows.  On a GIA certificate an H&A diamond will have a cut grade of Excellent and on an AGS you will see a "Triple 0" grade for the diamond.
It is important to note that:
1)  Neither GIA or AGS will indicate that a diamond as Hearts and Arrows.
2) A Hearts and Arrows designation refers only to the cut and not to the color or clarity of the diamond. I have personally seen diamonds that are H&A but have such low quality clarity grades that I would never recommend them.
3) A Hearts and Arrows designation does not at all take into account diamond color- the same rules of non H&A diamonds apply – in round diamonds look at an H color as your sweet spot. (read more on this page)
4) Just because a diamond is listed as H&A it does not mean it will be more brilliant then a non-H&A diamond that has an Excellent cut. When looking at a diamond you need to take into account its overall cut and appearance not just the fact that it meets Ideal proportions.
Take a look at this image and you will understand better what is meant by H&A and what's the difference between it and TrueHearts: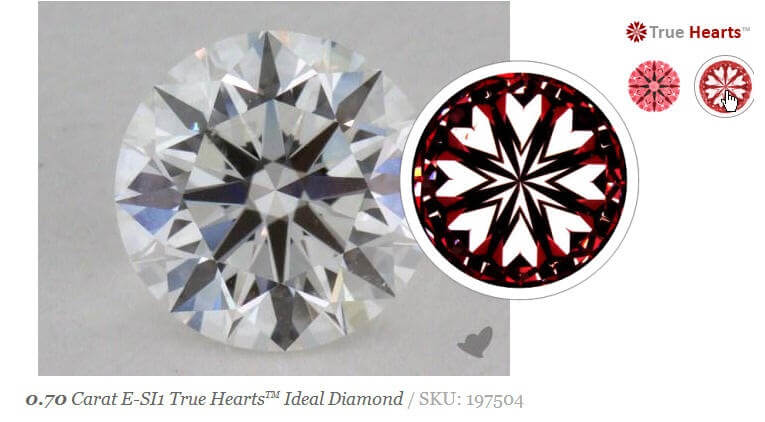 Is a True Hearts diamond on James Allen worth more then a "regular" Ideal cut? Not necessarily. I have seen some great True Hearts diamonds that I recommended to people but on the other hand I am all about bang for the buck and there have been many times where I would recommend a regular Ideal cut over a True Hearts.
Hope that helps!
Randy