Searching for an anniversary gift for him or her goes far beyond just getting anything expensive. Wedding Anniversaries are the biggest "milestones" in any couples life, and an anniversary gift is meant to be symbolic and expressive.
It's meant to tell your significant other how much you care for them and your journey together. There are so many items that would be perfect for an anniversary present; a framed picture, a trip to a scenic destination, purses, shoes, or jewelry!
Major diamond stores have a lot for such occassions, not limiting options to rings & diamonds only, James Allen for example offers Gemstones, Earrings, Necklaces and much more, they even have a dedicated collections for anniversaries that you can browse here.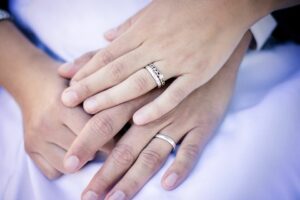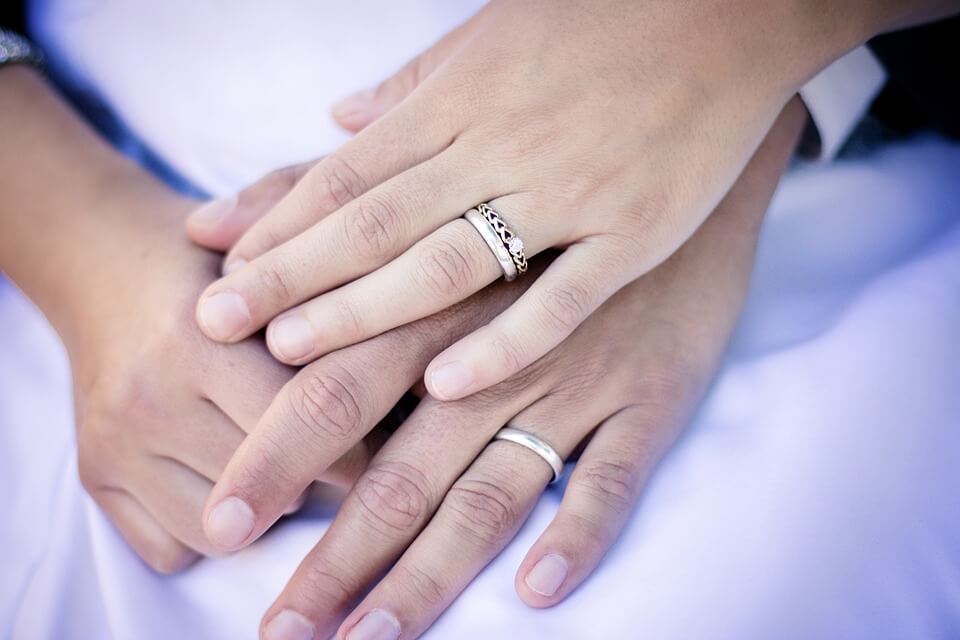 Jewelry & Loose Diamonds are by far one of the most gifted item when it comes to wedding anniversary presents, and for really good reasons too. A piece of jewelry (whether it was a diamond with a ring, or a band) as an anniversary present is very symbolic and expressive that almost every one would definitely appreciate a good piece of jewelry as an anniversary gift.
When it comes down to what type of jewelry to gift your significant other, there are so many on the market. Necklaces, rings, earrings, bracelets, bands, and so many others.
All you need to know is what exactly your partner loves and you will be on the right track. Another thing to consider is the type of jewelry to purchase when searching for an anniversary present.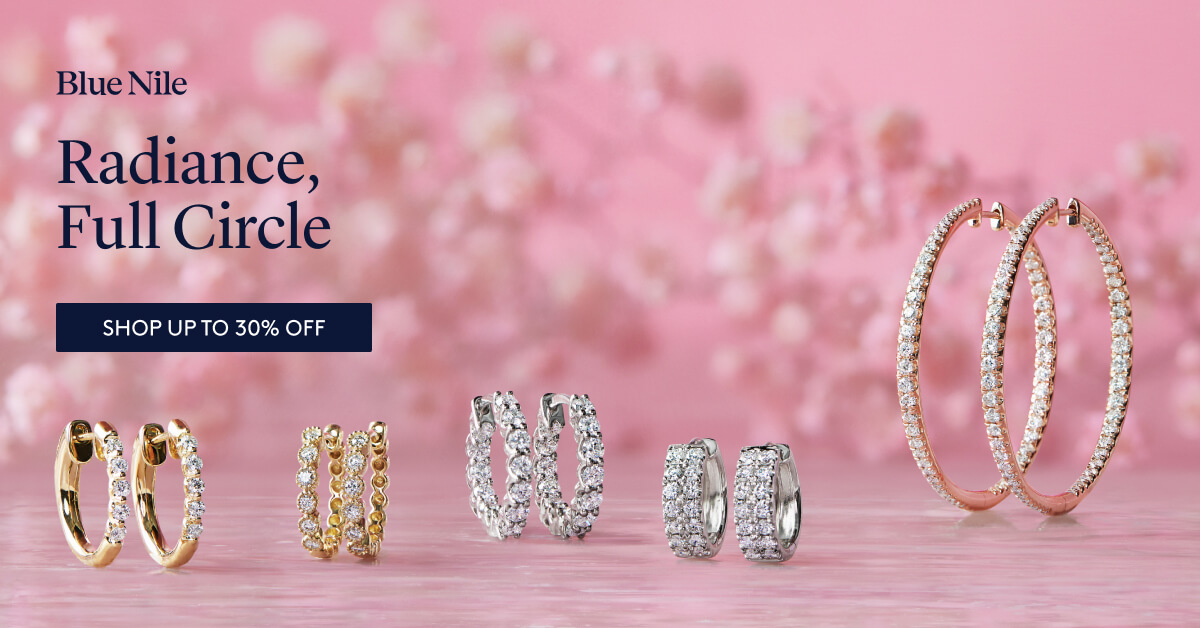 Gold, silver, or diamonds, are usually the best pick. As the saying goes, "diamonds are forever," hence, it is a great choice of an anniversary present.
What are the Best Jewelry for Wedding Anniversary Presents?
As mentioned before, an anniversary present has to be a symbolic and expressive gift, which shows your love for your partner. Diamonds are a really nice choice of a present, however, picking out the kind of diamond jewelry is usually the dilemma. To help you make a perfect decision, here are a few grand ideas to consider;
Diamond Pendant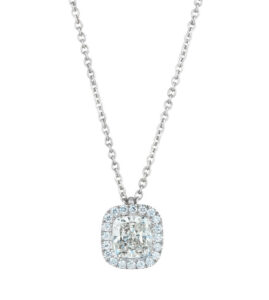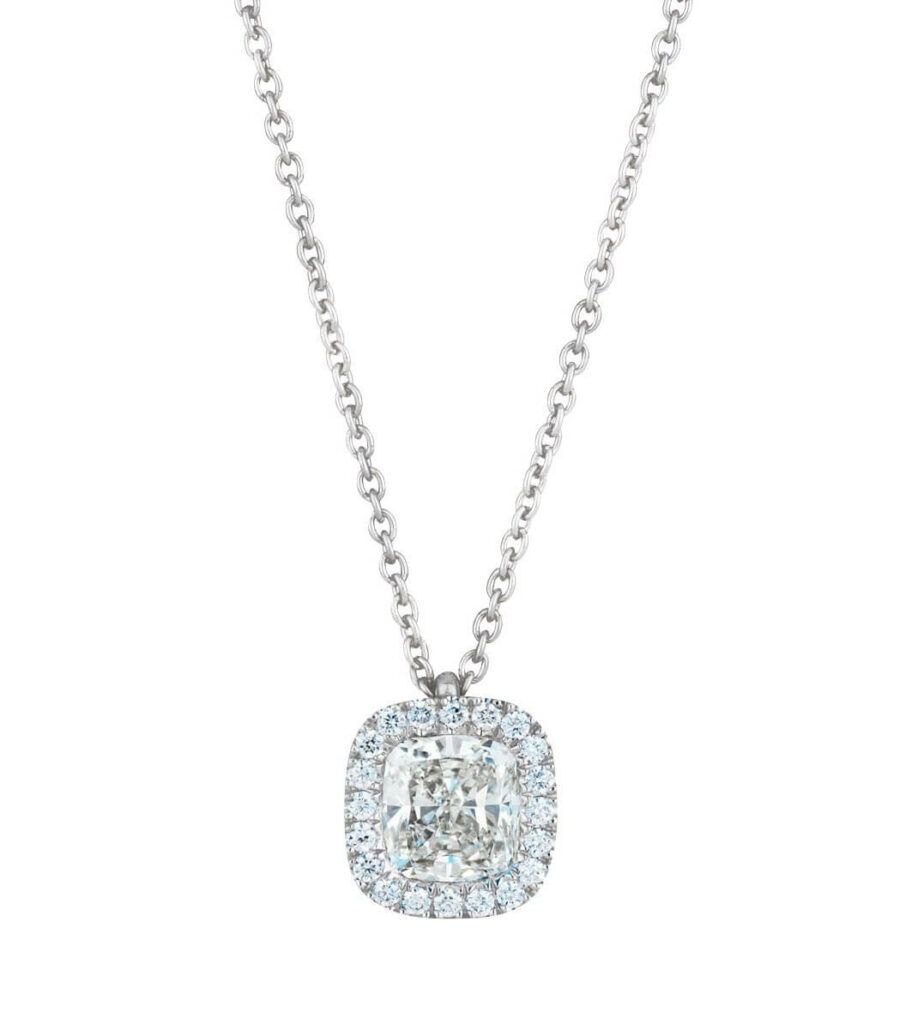 A pendant is an adorable gift for an anniversary. Not only does it serve the purpose of being a great accessory with clothes, but it also, fulfills the sentiment of you being close to your partner's heart. A diamond pendant is an amazing choice and there are so many variations of pendants to choose from; a heart shaped, round shaped, or a princess cut pendant will do perfectly, this collection on Blue Nile will give a lot of options to choose from.
Diamond Studs or Earrings
Diamond earrings are a great option for wedding anniversary presents for your significant other. Not only are they gorgeous accessories that can blend into any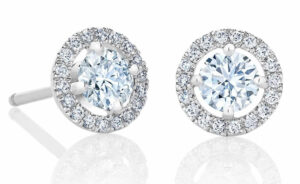 outfit, but nearly every woman loves earrings. Hence, you can definitely do no wrong with this choice. The catch, however, is finding out what kind of earrings your partner would love; studs or drop earrings? The good news, is the fact that no matter what her choice is, it is available. You can try floral stud earrings, princess cut studs, dropping earrings, and other amazing choices.
A lot of great options can be found on this Stud Collection on Blue Nile. Or if you prefer to browse on James Allen, here is a great collection as well there.
Suggested read: James Allen Vs. Blue Nile Full Comparison & Review
Diamond Bracelets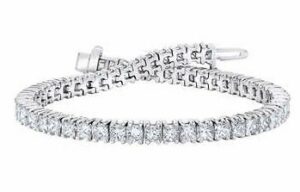 A bracelet is the perfect accessory that goes for both a casual and formal choice of clothing. A diamond bracelet is definitely an amazing choice of an anniversary present; you can opt for a slim band bracelet or chunky pieces. Adorn your partner's wrists today and she will love you forever.
Almost all online big names have nice collections of Diamond Bracelets, here is a good one on Zales,
James Allen also offer tens of great bracelets here, and if you want to see what Blue Nile has to offer, feel free to browse their inventory here, and last but not least, if you're on a good budget, we highly encourage to check Tiffany & Co collection.
Two Diamond Ring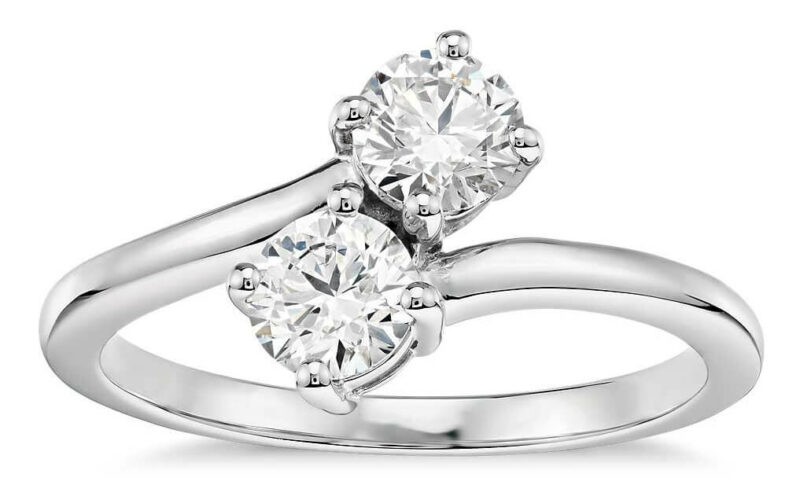 A two diamond (or two stone) ring is a great piece, which centralizes two diamond stones and a great for the sentiment. This great idea is amazing for couples and even best friends. There are so many two diamond rings on the market, you shouldn't have a hard time picking one that your partner would love, you can easily find great collections on JamesAllen & BlueNile.
These pieces are a great choice for an anniversary present, and you would never regret getting one for your one!
Diamond Necklaces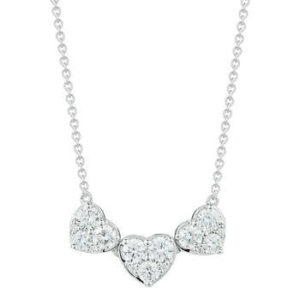 Similar to pendants, a necklace is always a great choice of an anniversary gift. You wouldn't be disappointed if you go for this option. You can try really simplistic and minimal designs, or chunky and dramatic pieces, both cases, Blue Nile has a huge selection to see here.
These categories usually make up the designs of diamond necklaces  however, there are also, others available like these on James Allen.
You can also, take things up a notch by adding on engravings and special notes, that depicts your love and appreciation of them in your life. With diamonds, you can never go wrong or run out of ideas for an anniversary present.
So, it might be a bit confusing to choose from, but again, it's all up to you, and your other half, try to know what she loves, her style of jewelry, and then you will most probably make a great choice, don't forget that most online vendors like Whiteflash & JamesAllen provide free return, so if you were in doubt, you can rest-assure that you will not be losing any money on that piece.
Read: Whiteflash Detailed Review: Why We Recommend it for Top Quality Diamonds only!

Jewelry as a Wedding Anniversary Present, What to Look for?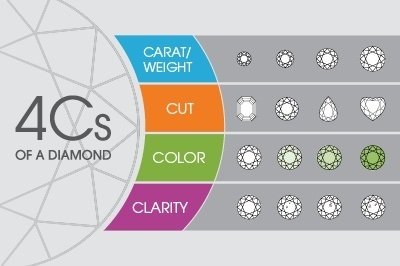 When it comes to picking out a specific diamond ring as a wedding anniversary present, there are several factors you should take into consideration. You will need to know the most important 4 factors (Named 4Cs) that describe different aspects of any diamond.
These factors will help you get the best diamonds that work with your budget perfectly;
Carat
The carat of a diamond refers to the weight of a diamond. A lot of people confuse this for is size, but it isn't all about that, read our full article about diamond carat to understand it in deep details
Color
If you're looking at a colorless diamond, or even a fancy-colored diamond, either ways you need to know exactly how color affects diamond brilliance (that's most in colorless diamonds), so knowing the color of diamond your partner would love is a great factor that helps in picking out the perfect gift. Diamonds exist in so many colors; white, black, gold, rose gold, and so many other options, our Diamond Color Chart article gives a lot more information about this.
Cut
Did anyone asked about the most important C in a diamond? Yes, diamond cut is the most important factor in a diamond, and it's usually one of the most important things when purchasing a diamond as an anniversary gift. The cut of a diamond usually adds to how sparkly a diamond is. So, you have to do your research and find out what kind your partner loves. Check out our Cut article for more about this.
Read: Diamond Cut vs. Diamond Shape & The Most Popular Shapes
Clarity
The Clarity of a Diamond refers to how flawless a diamond piece is. Thus, the less inclusions and flaws found in a diamond piece, the more expensive it is. There are different groups of clarity in which diamonds are grouped in, with the best being Flawless (FL). However, these groups are rare to find, so the best on the market is the Very, Very Slightly Included (VVS). These types of diamonds are nearly flawless and the best on the market right now.
Read: Diamond Inclusion Chart – How it Affects Clarity?
That was for the main 4Cs for any diamond, but in a wider look, you also want to check many other things to make sure you're paying for the best you can get.

Quality & Jewelry Certificates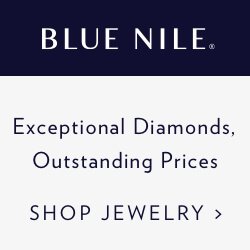 An anniversary present is meant to be a gift that would be durable and important to your significant other. Knowing the quality of a diamond is very important before purchasing it. Highest quality diamonds usually come along with a grading report (certificate).
These certificates come from well-known labs in this industry, like GIA & EGL and some others, they are not all equal by the way, and to be in the safe side, GIA is the most guaranteed certificate in the industry, and other companies. These diamonds have, most times, been graded for their carat, clarity, and cut, and have been ascertained original.
Even though getting original diamonds are great, it could be expensive. So, you can always opt for diamonds that are not smooth. A tiny bit of inclusions in a diamond wouldn't take away the gesture of an anniversary gift, learn more about this in our Diamond Polish article.
Still not sure where to buy your diamond?
---
We always recommend shopping diamonds online and created a Full guide to shop diamonds like a Pro.
Among online retailers, here are our favorite stores click their logo to visit store
James Allen:

Our favorite online store, best diamond imaging technology available today, comes with the largest collection with more than half a million loose diamonds.






Blue Nile:

Widest collection of loose diamonds of all sizes, great imaging technology for most of their inventory (hundreds of thousands of diamonds), great customer support.